The following are unsolved crimes throughout Polk, Hardee and Highlands County. Should you have any information regarding these incidents, please contact Crime Stoppers via this website or by calling 1-800-226-TIPS. You are guaranteed anonymity.
Don't forget to look at our Wanted Suspects, too.
Burglary, Walker's , Bartow
August 14, 2019
ATTN WALKERS CUSTOMERS! WE NEED YOUR HELP!
Unfortunately we were broke into again last night May 20th @ 1:00 AM.
We have alot of footage as I will be posting
it as I can but this is the main guy, he was with a female companion in a dark colored SUV. Things that were taken would be items that could be used to set up to resell at maybe a roadside stand or someone trying to start a produce buisness. They took display baskets, handle baskets lots of produce some by the case size. We are asking if anyone recognizes or has any info to plz contact us or Bartow PD or Heartland Crime Stoppers.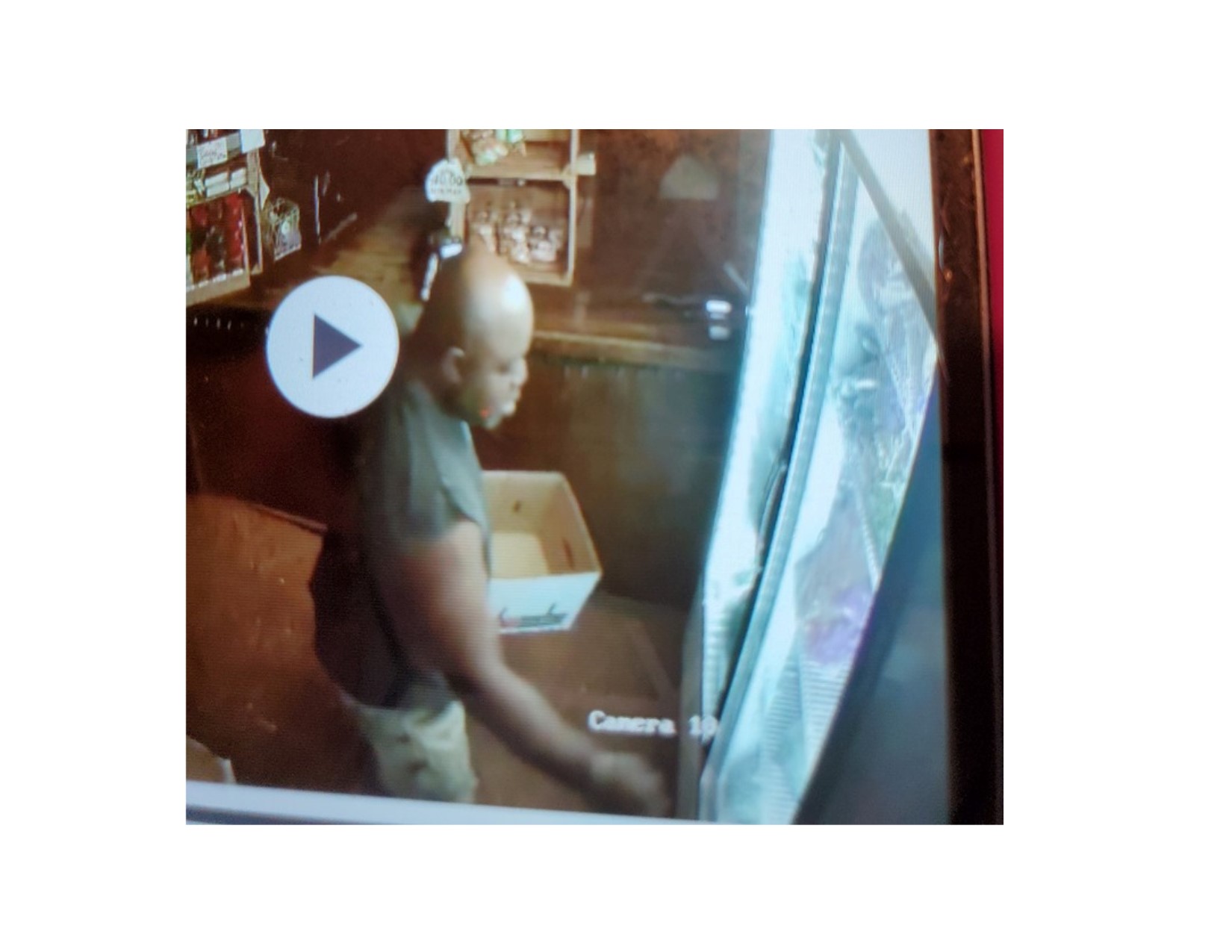 ---
Vehicle Burglaries, Haines City
June 14, 2019
The Haines City Police Department is looking for the public's help in finding information regarding burglaries that took place in the area of Peninsular Drive on June 7.
Three vehicle burglaries and one residential burglary were reported. In the case of the vehicles, doors were left unlocked and miscellaneous items and valuables were taken.
At the residential burglary, two bicycles were removed from an unsecured garage. Videos obtained from the area showed the two pictured suspects.
---
Burglary/Fraud,Zolfo Springs
June 11, 2019
Check out this burglary/fraud suspect with a wrist tat, bad wig, and cheap sunglasses!
On February 2, 2019, several vehicles were burglarized at Pioneer Park in Zolfo Springs, Fl. One of the items stolen during this incident was a purse containing a woman's identification and credit cards.
On May 1, 2019, the victim's drivers license and debit card were presented at the Center State Bank in Lakeland, Fl. by a female driving a gray, 4-door Nissan Sentra, as pictured in the photos attached.
If you know of any information regarding the identification of this female, please contact Detective David Drake at the Hardee County Sheriff's Office at (863) 773-0304 ext. 248 or contact Heartland Crime Stoppers Florida at (800) 226-TIPS (8477) and you may be eligible to receive a reward.